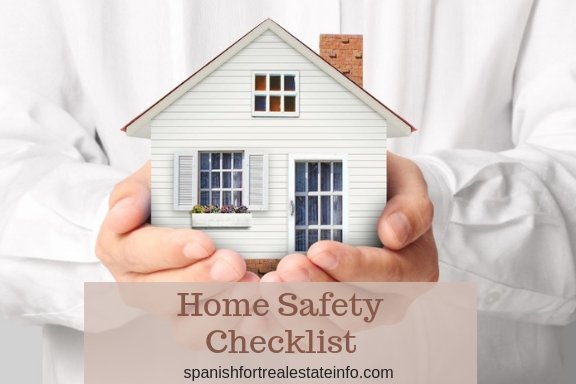 Our homes are supposed to be a sanctuary not a nightmare. Below you will find a number of ways to be safer under your own roof.
Burglar-Proofing Your Home
Install a deadbolt in every door of your home that leads to the outside, including the door that leads to the garage.
Use an inside keyed lock in doors that have glass that can be broken.
Install motion sensing detectors in the backyard and by the garage. I like the Ring brand name which also has video.
Don't use your name on your mailbox. Instead, place your street number on your mailbox and on your home (making sure that is easily read from the road).
Give a spare key to a nearby friend or trustworthy neighbor.
Place locks on outdoor storage sheds, breaker boxes, and gates to the backyard.
Keep your shrubs trimmed to take away any additional hiding places. Also, it's a good idea to keep any overhanging tree limbs cut back from your home.
Destroy labels of old prescription bottles.
If you go on vacation make sure that your home looks "lived in" by leaving a car in the driveway, stop mail delivery, and put your lights on a timer.
Never leave a garage door opener in a car that is not stored in a garage.
If you have a sliding glass door, place a wood dowel in the tracking.
Keep all important papers like bank statements and credit documents stored in a safe.
Have a Plan B (Escape Route for Emergency)
In case of a fire or other emergency, have an escape ladder for upstairs windows.
Always have a singular place for your family to meet if you're separated during a local or national emergency.
Establish an interior room of the house that all members (and pets) can go to in case of a tornado.
Electrical Issues
Don't overload outlets by plugging in more than one high voltage appliance.
If certain outlets or light fixtures are hot, have them checked out by a licensed electrician.
Sometimes electrical wires can become worn. Periodically check to make sure there aren't any bare or frayed wires.
Have a light switch at the bottom and top of stairs.
Utilize plastic plug covers for outlets if you have small children.
Do not run electrical cords underneath rugs or carpet. They can wear out and cause a fire.
Smoke/Carbon Monoxide Detection
Test all detectors every 30 days.
Don't skimp when it comes to placing smoke and carbon monoxide detectors around the house. They should be located on all floors, near bedrooms, and living areas.
Most people never think to vacuum their detectors but it's a must so they operate properly.
Replace the batteries every 12 months.
Heating Your Home
Inspect water heaters every 12 months. They should never be set higher than 120 degrees.
If you have a wood burning fireplace, have your chimney and flues inspected and cleaned annually.
For your fireplace, use wood that is dry and seasoned to prevent creosote which can cause fires.
Make sure outside vents are clean and unobstructed.
If You Have Kids….
Place locks on cabinet doors.
Have a safety gate at the top of stairs.
Assure that all of your medicine has childproof caps.
Put away and lock up all hazardous materials.
If you're a gun owner, lock them away separately from their ammunition.
Put doorknob safety covers on doors you don't want your kids to go through.
Use cordless window coverings to prevent strangling or store cords high above reach.
Place padding over any sharp edges like a fireplace hearth or coffee table.
Have your kids memorize your address and teach them how to dial 911.
Miscellaneous Safety Tips
Have a fire extinguisher in the kitchen, garage, and on all floors of your house.
Store flammable material outside of the home.
Use a non-skid mat in your tub.
Have a flashlight in your nightstand and near every bed of the house, checking the batteries periodically.
Post emergency information on your refrigerator.
Have a well-stocked First Aid Kit.
Install a Weather Alert App for your phone.
Never start your car while in the garage with the garage door closed.
Check for stumbling risks like an uneven sidewalk due to tree roots growing underneath.
Put non-slip material under throw rugs to prevent falling.
Make sure window locks work and are easy to operate.