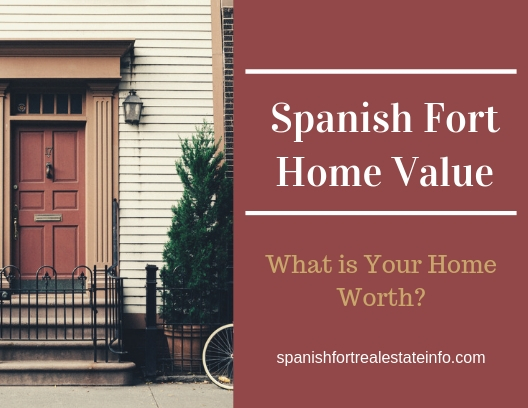 Do you own a home in Spanish Fort and want to sell? Or, you may just be curious about the value of your home. In either case, you can find out right now in mere seconds.
Below you'll find an easy tool to compare home sales in your area to give you a general idea of what your home is worth in Spanish Fort. All home values are based on the current real estate market statistics and homes that have sold in the vicinity of your property.
The real estate market in Spanish Fort is moving at a fast pace so getting this information is extremely important in order to make an educated decision about your list price. You will get a general idea about your home value within seconds of typing in your address. However, for a more detailed report, I will need to dive into the attributes of your home and take other considerations into account. Please reach out to me afterwards for an up-to-date market value of your home.
Simply enter your address to get instant results…..