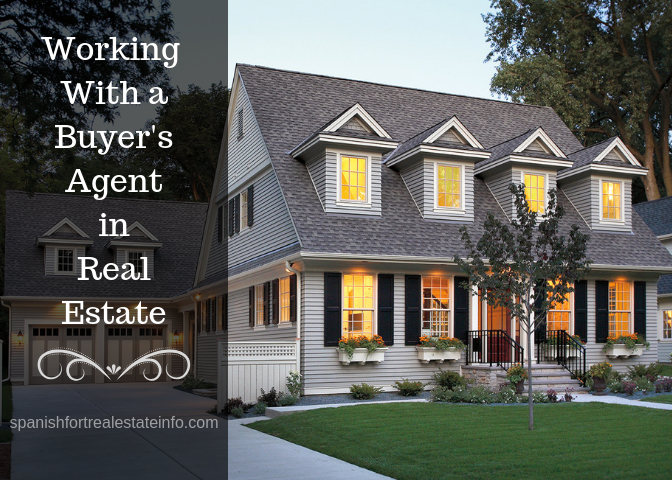 Just like I don't know how to put in a new transmission in my Tahoe, most home buyers don't understand the importance of working with a buyer's agent in real estate. No worries though. We're not expected to know everything (except for that guy on Jeopardy right now). Unknowingly, home buyers across the country are spending possibly thousands of dollars more than they have to and realizing less than desirable terms in their purchase agreement. Before we dig into this deeper, here is a clear cut and bare bones definition of the two major roles of a real estate agent.
The listing agent works exclusively for the seller. They work to market their home effectively, give advice on prepping their home to sell, and fight to help the seller "make" the most money possible at closing.
The buyer's agent works exclusively for the buyer. They listen to the needs of their client, establish a detailed search for homes that meet their criteria, assist them in finding the right home, and fight to help the buyer "save" as much money possible at closing.
A third role that a real estate agent could take is that of a Dual Agent. This happens when a buyer does not read this article and works with the listing agent off of the yard sign or the agent who is working the model home in a new construction neighborhood. The Dual Agent is bound to always be honest but their role changes. In the case of Dual Agency, the agent tries to bring both parties to a mutual agreement on price and terms. The Dual Agent most avoid showing favoritism to either party and must remain neutral. They must avoid providing confidential information that would be detrimental to either party. In Dual Agency, the listing agent no longer looks out for the best interest of the seller……or the buyer. They are a neutral party.
It is impossible to work for the best interests of two different parties in a real estate transaction.
If someone was suing you, would you hire the same lawyer as the plaintiff? Nope, of course you wouldn't. Both the seller and the buyer need their own representation in a sale so the clients will benefit from the full scope of their Realtor on both sides.
Make sense? So……
Why Work With A Buyer's Agent?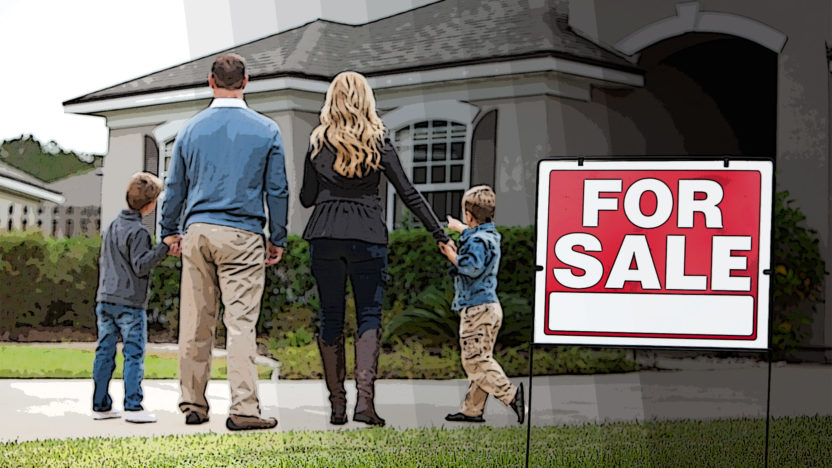 Hopefully after you read the rest of this article, you will be convinced to never work with a listing agent again for the purchase of a home. Using a buyer's agent is smart, will save you time, and will save money.
It Doesn't Cost You
To start with, let's go into another misunderstanding. Well, maybe it's not a misunderstanding but many buyers do not realize that they don't have to pay the buyer's agent.
What? Yes, it's true. 99.9% of the time, all commissions are paid by the seller, so in essence the seller is actually paying for you to have the right to have your own representation. The other .1% of the time, the buyer and agent have a special arrangement with the sale of an FSBO. Crazy right? It's true and it makes total sense. Typically, the total commission will be split between the listing agent and the buyer's agent at closing.
A Buyer's Agent Is a Walking Resource
You are probably an expert at what you do and so is a seasoned Realtor. They are the "go-to" source for everything that has to do with homes and the surrounding area like:
Neighborhoods
Proximity to shopping and restaurants
News that could effect the local real estate market
Market conditions. Are you in a buyer's or seller's market?
Knowledge of real estate law, disclosures, and contingencies
What's happening in the community (things to do)
General demographics of the area
and much more
Looking at Homes Is What They Do!
Buyer's agents look at homes all day, everyday. They are either searching for their clients or researching properties for other purposes. While searching homes they learn more about pricing and market conditions. They find out why some cities are more expensive than others in the same area. They find out why some neighborhoods demand higher prices than other neighborhoods down the street.
With so much experience looking at homes online as well as in person, buyer's agents will pick up on issues about the property itself that the buyer may not notice. Here are a few examples:
Pest and insect issues
Mold
Watermarks on the ceiling or walls (caused from leaks)
Poor drainage in the yard
Old or failing appliances
Foundation cracks
A proper buyer's agent will "always" be looking out for your best interests. They have a duty to at least notify you of any problem areas they see so you can make an educated decision.
Another benefit to working with a buyer's agent goes hand in hand with house hunting. They have access to the MLS. Sure there are thousands of real estate websites out there that allow you to search for homes but they don't offer the same detail as the Multiple Listing Service. Using your search criteria, a buyer's agent can pinpoint exactly what you want through the MLS, which keeps you from looking through dozens of listings that aren't a perfect match. So, if you want to look for only single family homes in Timbercreek that are on the lake with an indoor pool, guest house, and fireplace, your buyer's agent should be able to plug in that detailed criteria. General real estate sites that are open to the public do not allow that much control.
They Know How to Analyze Real Estate Market Conditions
One of the single best benefits that a buyer's agent can give you is their knowledge of the market. For instance, if a particular neighborhood has a history of homes selling at an average of 3% less than the listing price, you could literally save thousands of dollars if you had this information.
So let's get this straight, the buyer's agent will probably save you money but you don't have to pay them!
There are many factors that go into coming up with a proper offer price so make sure to work with a buyer's agent who has a strong track record and a lot of experience selling houses.
They Are Your Personal Assistant in Real Estate
It would be nice if your buyer's agent would set up your dental appointments and buy your groceries but they do have to draw the line somewhere. However, they are your best friend when it comes to your next home.
Not only will they help you determine your real estate needs and wants but they will more than likely set you up in a system that will automatically send you properties that only match exactly what you're looking for. Here's how this system looks in my area.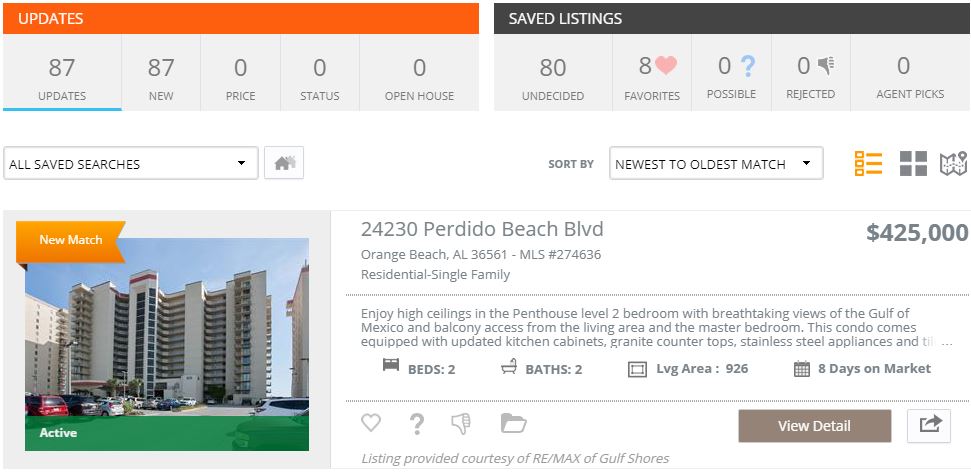 You no longer have to sift through dozens of unwanted listings and waste time. Here you are notified only when a property meets your specific criteria. Pretty nice, right?
From the properties that appeal to you the most, your agent will also set up all showings based on times that are convenient for you. They orchestrate and organize everything with the selling side so all you have to do is show up and focus on the house.
Negotiation That Leans Your Way
When you have found "the one", your buyer's agent will go to bat to get you the best possible price and the best possible terms in the contract. Negotiation is more than just coming up with the right offer price (which is a science in itself). Your agent will fight to give you ample time to have all inspections performed professionally. They will negotiate a closing date that best works for you, not the seller. They will negotiate repairs that need to be made or have the seller lower their sales price in some cases.
Every real estate transaction is different so there are potentially many scenarios that could come into play. However, you won't have to do the talking. You have your own liaison that has your back, fighting for you.
The Buyer's Agent Knows Real Estate Contracts
A buyer who is an attorney would probably be feel just fine but the average home buyer would more than likely feel trepidation if they had to fill out a 12 page real estate purchase agreement on their own. Most Realtors aren't attorneys but through experience and education they can easily walk you through the many aspects of the contract. They'll explain what contingencies apply to your purchase and the importance behind deadlines. They will include any necessary addendum that insures that your best interests are in place.
We do this stuff everyday so doesn't it make sense to work with the expert. Again, you don't have to pay for it either.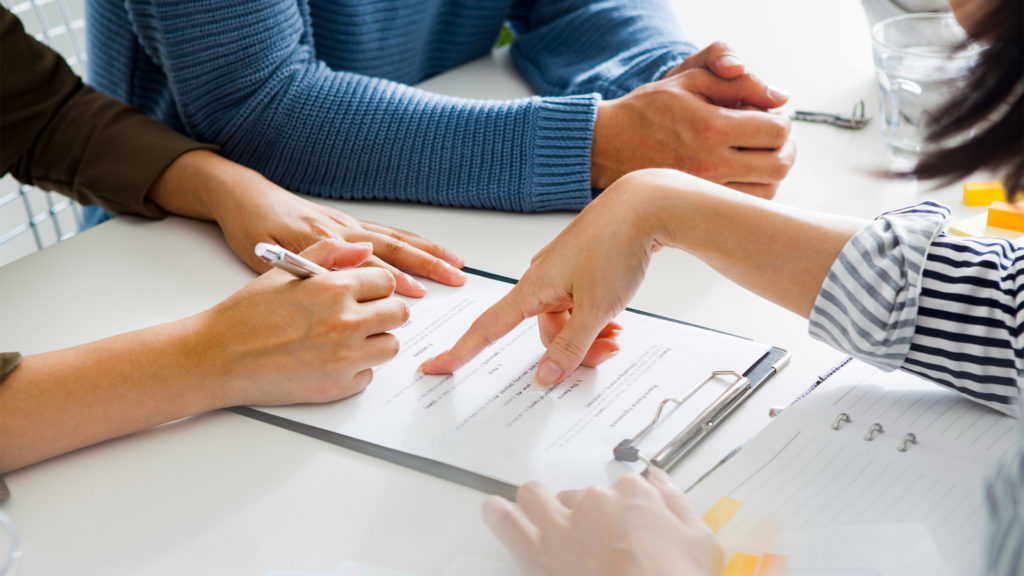 The Little Black Book
Experienced agents have developed a network of professionals over the years that will best serve their clients. From attorneys to title companies to lawn guys, your agent has already used and vetted these pros which gives you more peace of mind during the buying process.
Final Thoughts
At no cost to you, you will enjoy the benefit of having a buyer's agent looking out for your best interests from the 1st day you meet until closing day. This is an invaluable service that will save you money, time, and frustration. Please remember this article the next time you feel compelled to call the number off of the yard sign or walk into the model home.
Additional Resources for Working With A Buyer's Agent: