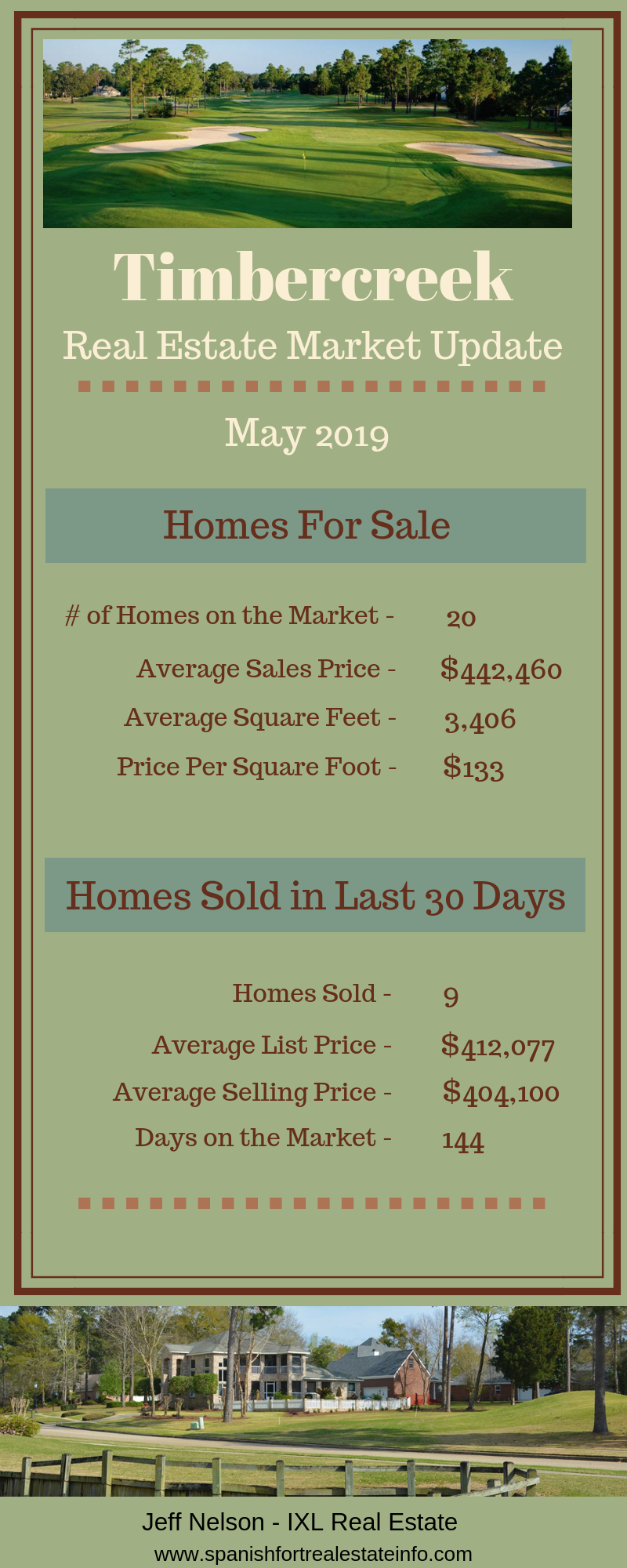 Timbercreek is a beautiful neighborhood that lies across both Daphne and Spanish Fort. You'll find a variety of home prices and styles that would meet just about everyone's needs.
Timbercreek not only winds around a championship golf course but you are also very close to tons of shopping at the Eastern Shore Center and the interstate.
Homes for Sale in Timbercreek
Timbercreek is a very large neighborhood so don't let the number of homes that are for sale scare you off. The 20 homes that are on the market represent a very small portion of the neighborhood.
These homes range from 1,895 to 5,711 square feet offering various styles. Click on the following link to view these properties, Homes for Sale in Timbercreek.
The most expensive home is priced at $839,900 and the lowest is $265,900.
Homes That Have Sold in Timbercreek
Last May was a very busy month for home sales in this peaceful neighborhood with a total of 9 closings. The largest home offered 5,777 square feet and sold for $599,000. The smallest home had 1,818 square feet and sold for $266,900.
The average square feet for these homes was 3,360.
The average price per square foot was $125 and the listing to selling price ratio was 97%. Timbercreek is still in a slight buyer's market with buyers realizing an average of 3% off of the original asking price.
Check out the average selling prices for Timbercreek over the years……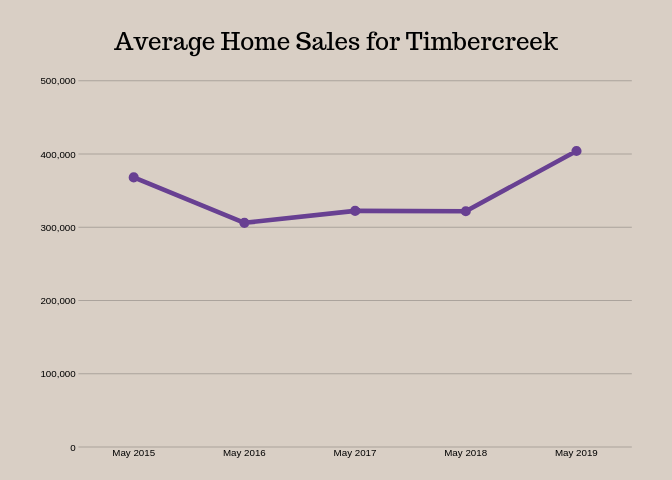 SEARCH SPANISH FORT HOMES FOR SALE BY PRICE
$100,000 to $200,000 – $200,000 to $300,000 – $300,000 to $400,000
$400,000 to $500,000 – $500,000 to $600,000 – $600,000 to $1,000,000
There's been quite an upward tick in home values from this year compared to the past few years. If you are thinking about buying or selling a home in Timbercreek, please contact me. Let me show you what I can do for you!