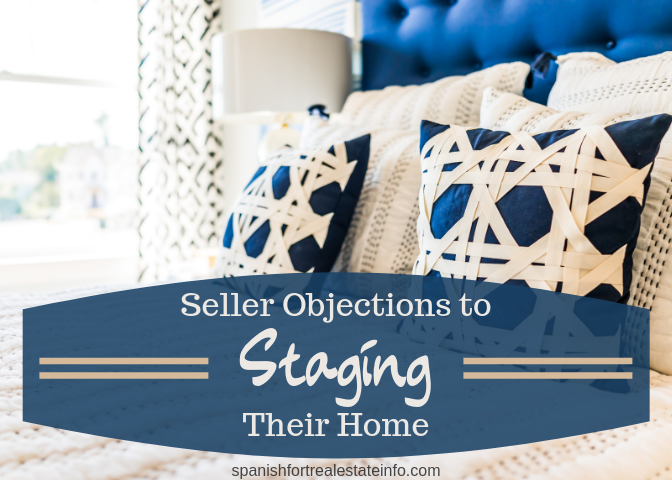 To stage or not to stage? I think most people have an idea of what staging is but aren't necessarily sure how to apply it to their own home. So, what do people do when they're unsure about something? Nothing! Whether your home looks like something out of a Shabby Chic magazine or your due for about 7 garage sales, most would probably agree that a home that is clean and free of unnecessary "stuff" will attract more home buyers.
I mean, that is the goal right? To sell? I think it goes without saying that it wouldn't hurt to prepare your home to sell first in order to attract more buyers (even if it's a little bit). So why do so many people have objections to staging their home prior to selling? As a busy Realtor for over 13 years, I've been in thousands of homes and let me tell you, the majority of them were not properly staged to appeal to the most possible buyers.
So, for a quick refresher, the official definition of staging is the act of styling a property that is for sale in such a way as to highlight it's attractiveness to potential home buyers.
Before we get into their objections, let's look at the facts brought to us by the National Association of Realtors:
83% of Buyer's Agents say that a staged home helps a buyer visualize their new home.
53% of Listing Agents say that staged homes are on the market a shorter amount of time.
40% of Buyer's Agents say that a staged home had an overall positive effect on their clients.
25% of buyer's agents say that a staged home increases the offer by 1%-5% over homes that are not staged.
Seller Objections to Staging Their Home and Why They Shouldn't Have Them
It's too expensive.
There are a few reasons why this objection doesn't fly. First, just because we're talking about staging, that doesn't mean that you have to hire a staging pro (although that would be ideal). Much of what this concept has to do with is de-cluttering your space so buyers can actually see how much square footage you have. De-cluttering is free. As a matter of fact, you could actually make a few bucks by having a garage sale on the weekend.
Also, a home that is roomy and easy on the eyes will likely attract more buyers to your home, which will not only give you a quicker sale but you may even sell at a higher price.
Other concepts of staging have to do with having a neutral color scheme. So, let's say you do have to invest in a few gallons of paint, just think what $100 and a few hours of time could do to attract more people.
You literally can't afford not to stage your home.
What are we supposed to do with all this stuff you want us to get rid of?
I get it. Our homes and all that dwells within them are precious to us, including the moose head on the den wall. However, don't look at it like we Realtors are being a pain. We do this for a living and know the mind of the buyer. It's imperative that you take the steps to do whatever it takes to make your property look as spacious as it can. So here's what you can do with the stuff:
Give it friends and family
Give it to Goodwill
Have a garage sale (or 7)
Rent a storage unit
Go to the dump
I'm not trying to step on any toes here but you wouldn't want dental advice from your mechanic right? Realtors know what makes some homes sell faster than others.
My friends love my house so buyers will too.
Chances are, your friends love coming to your house because of you and not your stuff – it's where you live of course. Plus, they aren't buying your house and don't possess the scrutinizing mindset of a home buyer. Bob Homebuyer is going to look at your home much differently than the couple you play cards with every other Thursday.
Your goal through the process of staging is to appeal to the unknown masses. Keep it simple, clean, neutral, and open.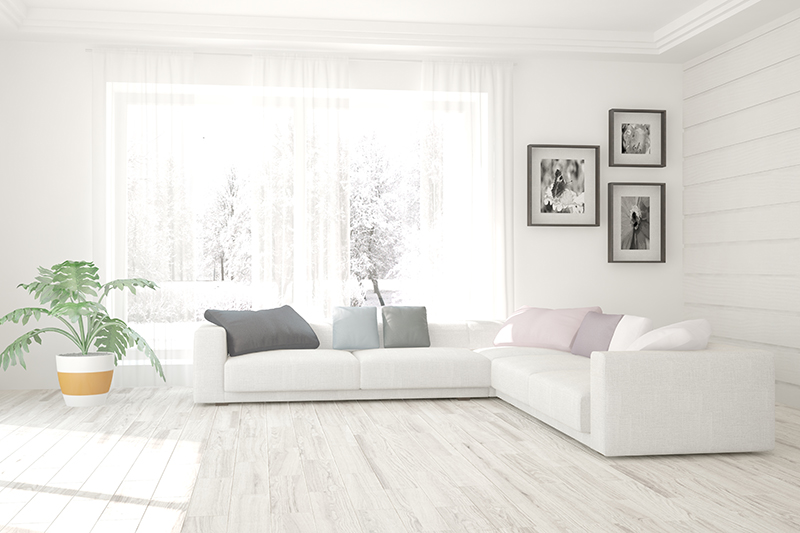 We already spent a lot of money decorating it.
Well, the first question is….exactly how long ago was this? Even if you had a professional decorator come in, if it was 10 years ago, styles change. Do you remember the sea foam green and mauve days of the early 90's?
Think about it this way. Millennials are the largest purchasing group of real estate in the country right now and they don't like sea foam green. Shoot, the popular wall color 5 years ago was a light khaki but now I'm seeing a light grey in all the new construction in town. Tastes and decorating styles are extremely personal but again, you have to appeal to the masses.
We fell in love with our house, why wouldn't someone else?
Well, someone might but wouldn't it be more prudent to attract 30 buyers versus just one or two? One thing is for sure, over the last 20 years or so, home design and decorating shows have become increasingly popular which is influencing the homeowner big time. The buyer's mind has evolved when it comes to how they want their new property to look and their expectations have increased.
Instead of objecting the idea of staging, stay up with the times and watch a little more HGTV.
Buyers will be able to look past the wallpaper and see the real value of our house.
Hmmm, nope. I've worked with hundreds of home buyers and they have become more savvy. Along with watching a lot of home improvement shows, home buyers are interested in doing less work to their potential new dwelling. Think about it. When they get to the point of actually touring your property, they have already done some research on what adds value to your home.
They are already know certain things that will bring value like:
the school system
the neighborhood
the size of your lot
if it has a pool or not
if you have granite counter tops
how much square feet you have
Here is what is going on in a buyer's mind when they walk through your house.
How much work will I have to do to get this home exactly how I want it?
The less you can give the buyer to do after closing, the faster you will find a buyer to close and today's buyer wants a staged home. They want neutral colors with a splash of color. They want clean sight lines. They want want to be able to envision their stuff in your house. Home decor matters in real estate.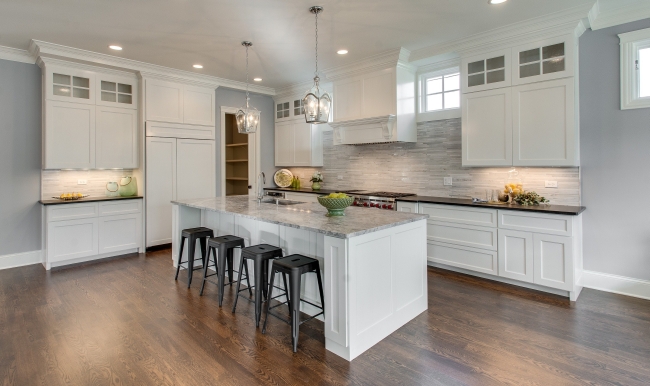 We're still living in the house so how can we stage it?
A lot of people think that staging is only for empty properties, that staging only has to do with bringing items "into" the home. That's true if the house is vacant of course but you absolutely can do the same thing if you're still living there.
Here are some key elements to staging:
Repair all noticeable problem areas
Empty each room of everything that isn't being used
Downsize what you do have in order for the space to look more open
Minimize
Organize each room to enhance the flow
De-personaize
Deep clean
Neutral paint scheme
Showcase outdoor areas as extra living spaces
All of these things can be done while you're still living there.
We'll get full asking price because we're in the best school district, close to the beach, have a big yard, etc…
Those things are important but don't forget, buyers are watching Fixer Upper so they'll be adding up the cost as they walk through your house. Plus, it's safe to say that you probably don't have the market on homes for sale in the best school district. If other homes are in a desirable area, competitively priced, and have less to update, they will likely be chosen over yours.
Our past homes were never staged and they sold.
Times change and you really have to ask yourself, "What's the big deal to want to make your house stand out?". You'll sell faster and you'll likely make more money. No matter what kind of market you're in, your home will go to the top of every buyers list if it looks great, shows functionality, and there's less for the buyer to do. Some of the concepts of staging will have to be done anyway so why not now?
You will have to pack your stuff anyway.
You will have to clean anyway.
You will likely have to make repairs anyway.
Additional Resources for Staging: