Spanish Fort is booming! This town isn't very large (geographically speaking) but it has attracted a lot of home buyers over the past several years. To give you an idea, today is 11/30/19 and year to date, there has been 425 homes closed. 201 of those homes were built in 2018 and 2019. So quick math tells us that nearly 40 homes are being sold every month and nearly half of those are new (or almost new) construction.
I'm Jeff Nelson a Realtor with IXL Real Estate Eastern Shore and I've put together this article to hopefully paint a clearer picture of why Spanish Fort is so great. There are reasons why so many people are moving to Spanish Fort. Check it out!
Infographic: Reasons Why You Should Move to Spanish Fort


One of the main factors that draw so many home buyers to Spanish Fort is its location. Many of my clients are actually working in Mobile but want to live in Baldwin County and Spanish Fort is located in the perfect spot to make that commute.
If you're unfamiliar with where Spanish Fort is, you can move this map around, zoom in, and zoom out.
Here are some of the distances to popular places from Spanish Fort:
Mobile – 9.7 miles
Daphne – 5.3 miles
Fairhope – 11.3 miles
Foley – 29 miles
Gulf Shores – 40.7 miles
Orange Beach – 46.8 miles
Pensacola – 50.8 miles
New Orleans – 152 miles
The job market in Spanish Fort has increased 3.3% in the last year. The projection for the next 10 years is 43.8% which is over 9% higher than the national average.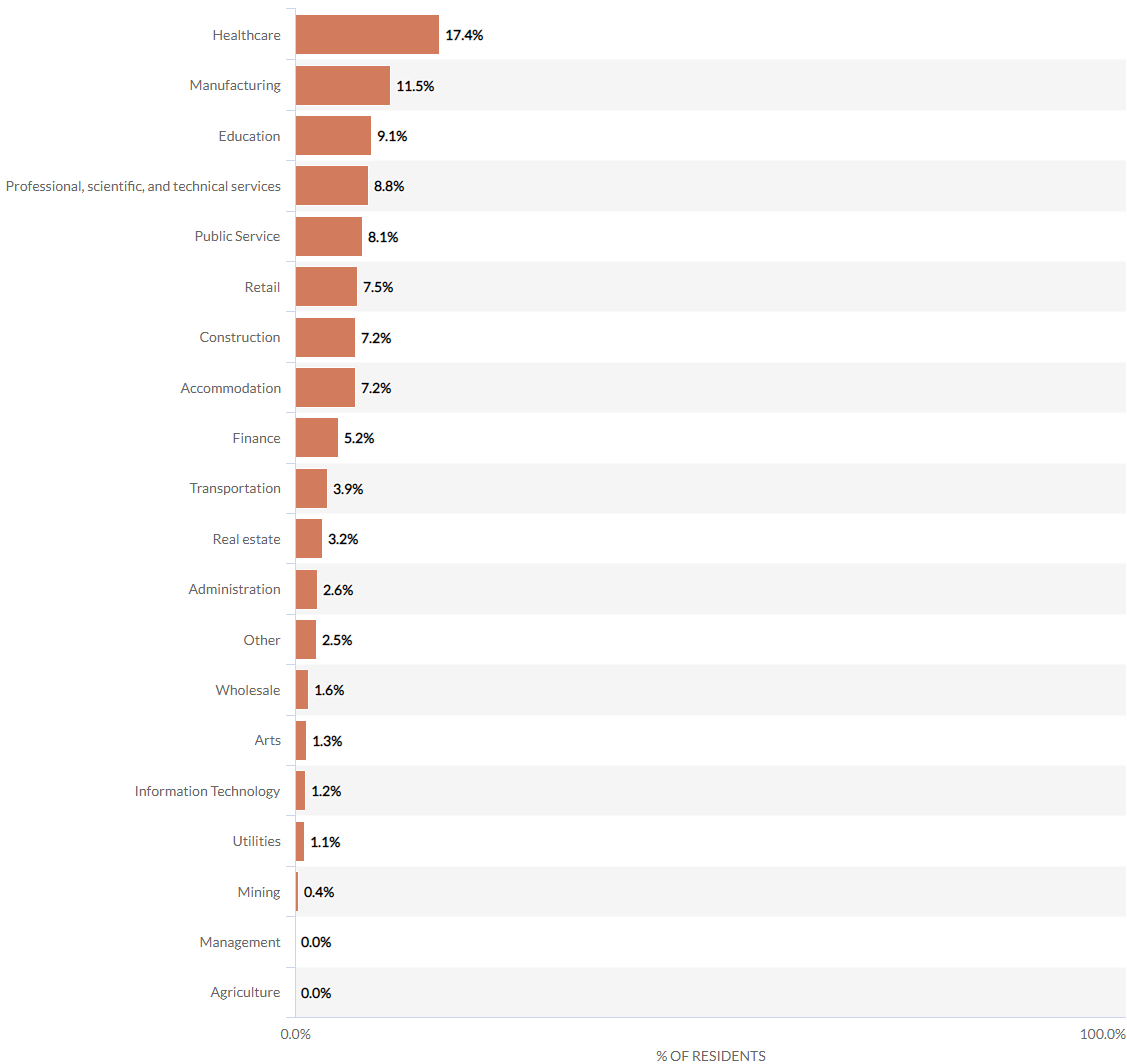 88.60% of Spanish Fort residents work in "white collar" jobs.
The unemployment rate in Spanish Fort is 1.3% compared to the national average of 3.8%.
The median household income here is $80,800 while the average household income in the nation is $57,652.

The Spanish Fort Public School system has continued to grow and improve in the relatively short amount of time of its existence. In the infographic above, you see how these schools rank compared to the rest of the nation (ranking by NeighborhoodScout).
Niche.com gives each of the 4 schools an A- ranking.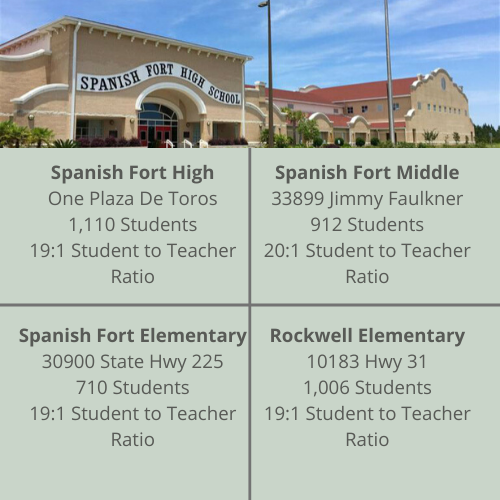 Besides the Tanger Outlets in the southern section of Baldwin County (Foley), Spanish Fort has 2 of the largest shopping areas in the region: The Eastern Shore Centre and The Spanish Fort Town Center.
You'll find just about anything you could need in and around these expansive shopping centers including dozens of smaller stores, anchored by quite a few larger department stores like:
Bass Pro
Kohls
JCPenny
Dillard's
Belk's
Barnes & Noble
Best Buy
Petsmart

Another great reason why you should move to Spanish Fort is the abundance of great places to eat. From country cooking to a plethora of seafood options, this town is sure to have something you'll love.
Here are the top restaurants in Spanish Fort according to Yelp:
Felix's Fish Camp Grill
The Fort Container Park
Bluegill Restaurant
Original Oyster House
R & R Seafood
Ed's Seafood Shed
Half Shell Oyster House
Ralph & Kacoo's
Oishi Japanese Sushi Bar & Grill
Trattoria Pizza

Spanish Fort is a playground for those who like to be active outside! From biking to hiking to fishing, the natural surroundings in town offer a lot of options.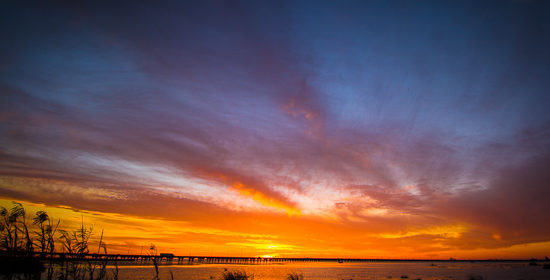 Eastern Shore Trail
The Eastern Shore Trail is a 32 mile trail that starts in Spanish Fort and runs through Daphne, Point Clear, and Fairhope. This is perfect for those who want to run or ride on a scenic route through the Eastern Shore.
Meaher State Park
This 1,327 acre scenic park is located off the Causeway in Spanish Fort. You can fish off its 200 foot pier, camp, hike, or kayak at this Alabama staple.
Blakeley State Park
This behemoth 2,100 acre state park in Spanish Fort is located of State Hwy 225. You'll find seemingly endless trails and opportunities for exploring at Blakeley where southern nature abounds. Here are some of the outdoor activities that you can experience:
Delta Cruises
Horseback riding
Hiking
Biking
Camping
Nature Trails
Siteseeing
5 Rivers Delta
5 Rivers encompasses 81 acres where the rivers of the delta flow into Mobile Bay. You'll find educational facilities, boat tours, canoe trails, and much more.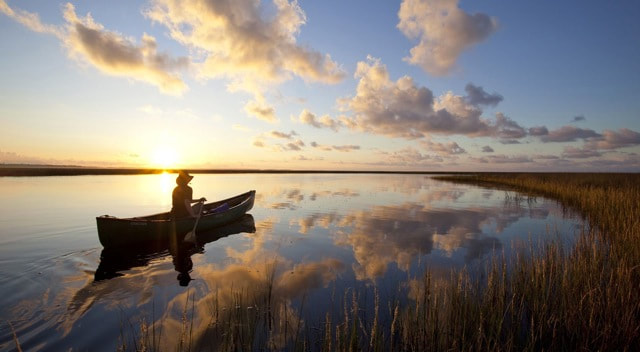 As I mentioned earlier, I'm a Realtor so real estate is my specialty. In addition to all of the other reasons you should move to Spanish Fort, the real estate market is hot and has something for everyone.
Despite the tremendous growth of the last several years, you'll find nice properties in all price ranges. You'll especially see a lot of new construction on the market. If you're considering buying a home in Spanish Fort, reach out to me. I can give you the scoop on any neighborhood, get you the details for any home, or set up a time for you to see a home.
My mission is to provide the best information for my clients (past, present, and future). Give me a call today for more info for the Spanish Fort real estate market.
SEARCH SPANISH FORT HOMES FOR SALE BY PRICE
$100,000 to $200,000 – $200,000 to $300,000 – $300,000 to $400,000
$400,000 to $500,000 – $500,000 to $600,000 – $600,000 to $1,000,000