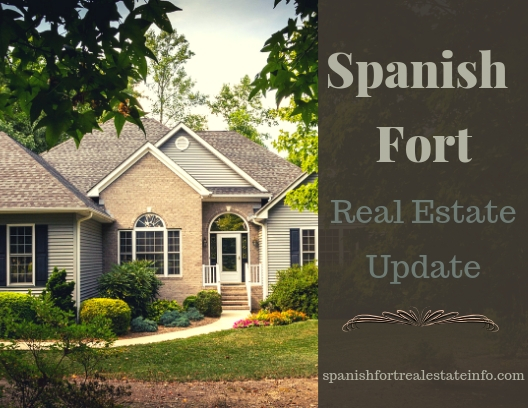 Just when you think that the Spanish Fort real estate market is tapping out during the coronavirus, you see a report like this. This town continues to grow with dozens of closings each month, even during this troubled time.
Below you'll find all of the most recent sales data for homes that are on the market and those that have sold in Spanish Fort last month.
REAL ESTATE MARKET UPDATE FOR SPANISH FORT
March 2020

131 homes and condos for sale
Most expensive – $744,900
Least expensive – $130,000
Average list price – $343,692
Largest – 5,589 square feet
Smallest – 900 square feet
Average size – 2,590 sf
Price per square foot – $134
Days on the market – 114
Here's an interesting fact about our market. Of the 142 properties that are for sale, 67 of them were built in 2019 or later. Hmmm….On the other side of the spectrum, there are only 13 homes that were built earlier than the year 2000. The demand to live in Spanish Fort has attracted developers over the years and it's showing.
To find out more about the new construction market in Spanish Fort, click here.
Although new construction continues to climb in Spanish Fort, there are a number of great real estate finds with pre-existing homes as well.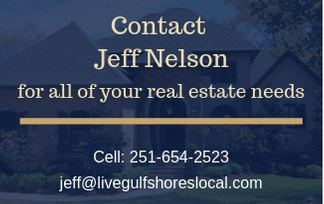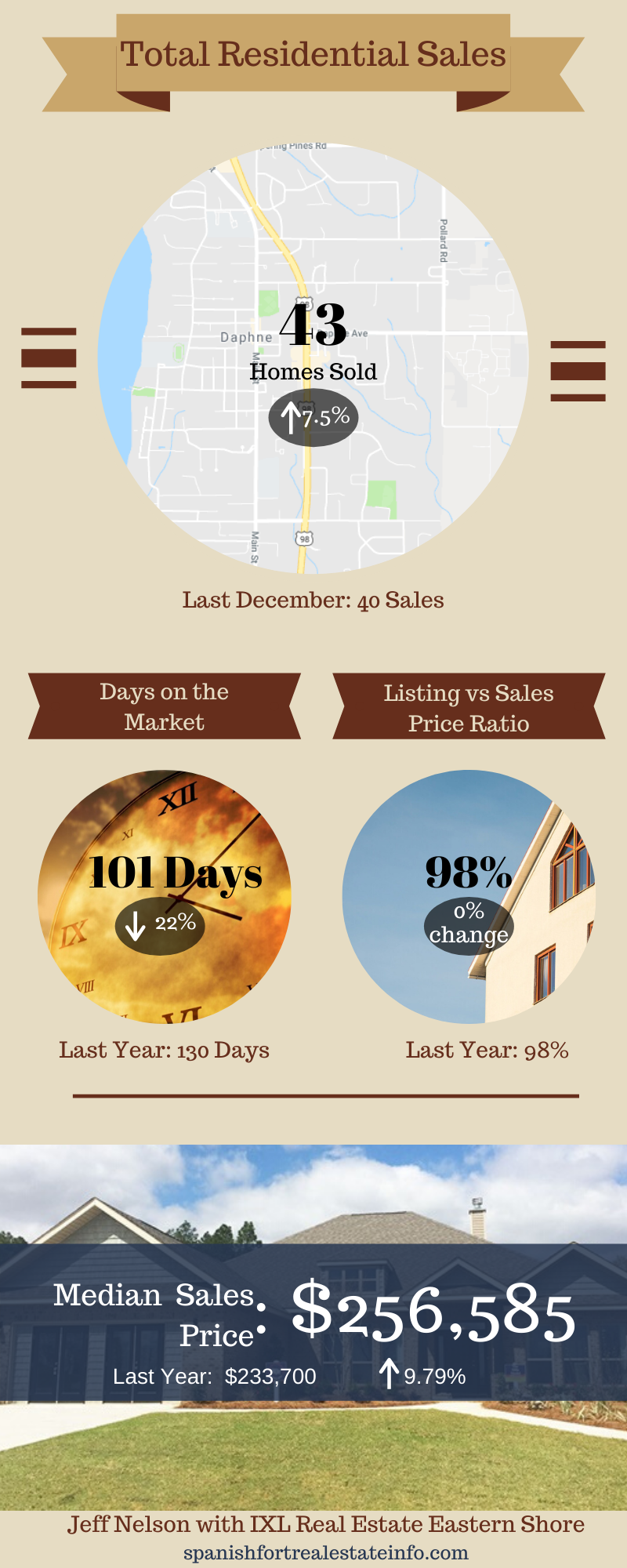 43 single family homes sold
Average square feet – 2,317
Average listing price – $292,675

Average selling price – $289,621
Price per square foot – $123
Listing to selling price ratio – 98%
Days on the market – 101
So even though we were in the middle of this turmoil with the virus, Spanish Fort still had slightly over 1 real estate closing every single day of the month. Technically there aren't any closings on the weekend but I'm trying to make a point. Also, don't forget that this town is the smallest of the 6 major cities of Baldwin County.
Buyers are loving Spanish Fort!
The most expensive home sold for $605,000 and the least expensive sold at $120,000. Although growth is steady, we are still seeing home buyers getting an average of 2% off of the list price so be sure to give me a call to negotiate the best price for you.
If you are thinking about buying or selling a home in Spanish Fort, check out this comprehensive guide, Spanish Fort Real Estate Guide.
Here are other interesting links for Spanish Fort real estate:
Neighborhoods – links with a description of the neighborhood plus all homes for sale in that area.
Neighborhood Guide – Here's a neat infographic showing the location of each neighborhood, average prices, and more.
SEARCH SPANISH FORT HOMES FOR SALE BY PRICE
$100,000 to $200,000 – $200,000 to $300,000 – $300,000 to $400,000
$400,000 to $500,000 – $500,000 to $600,000 – $600,000 to $1,000,000